About Us
Who We Are
Craft Pattern & Mold is an industry leading manufacturer of prototype plastic and metal parts, as well as production tooling, for a variety of commercial and industrial applications.
What We Do
We have been delivering cost effective, precision prototype parts and tooling to customers for over 30 years and would welcome the opportunity to show what we can do for you. We offer quick turn, customized prototyping of metal and plastic parts using a variety of industrial grade materials and robust manufacturing processes.
We have the knowledge, know-how and expertise to deliver the quality tooling and exacting parts you demand.
Who We Service
We take pride in the quality and craftsmanship of the products and services we offer. We service key industries, including:
Aerospace, automotive, recreational and powersports vehicles
Agriculture, turf maintenance, and construction equipment
Electronics, medical, and toy related industries
Foundry / Sand and investment casting
Injection molding
Vacuum, compression molding, and fiberglass
Please contact our dedicated team of manufacturing and prototyping professionals to find out how we can be service!
---
We take pride in providing high quality products for our customers, but we take even greater pride in the measures we take to keep our ideas and products confidential. We know it is important to keep your designs confidential and secret from competitors to give you the greatest competitive advantage possible. Craft will always hold the security of your project in the highest regard.
Tony Cremers
President & CEO
Tony started his career in patternmaking and pouring metal at the age of 16 for Carlberg Industries as an apprentice and worked his way up to journeyman. Tony received his certificate for Patternmaker from Minneapolis Vocational Institute along with several other trainings, certificates, and accreditations over the years. He later acquired a position at Accord Prototype and Pattern as patternmaker and model maker. In October of 1991 he began working at Craft Pattern & Model as a Patternmaker and advanced to Project Manager and inside sales. In January 2008 he purchased the business from Dennis Hagen, renaming it Craft, Pattern & Mold. Since purchasing the business he has added numerous machining centers, plastic operations, and foundry capabilities. In 2011 the business was moved to Montrose, MN to allow for more growth and expansion. With over 30 years of experience in this industry Tony's skill and expertise are invaluable with customers and employees.
Tony@CraftPattern.com
Ben Kuehl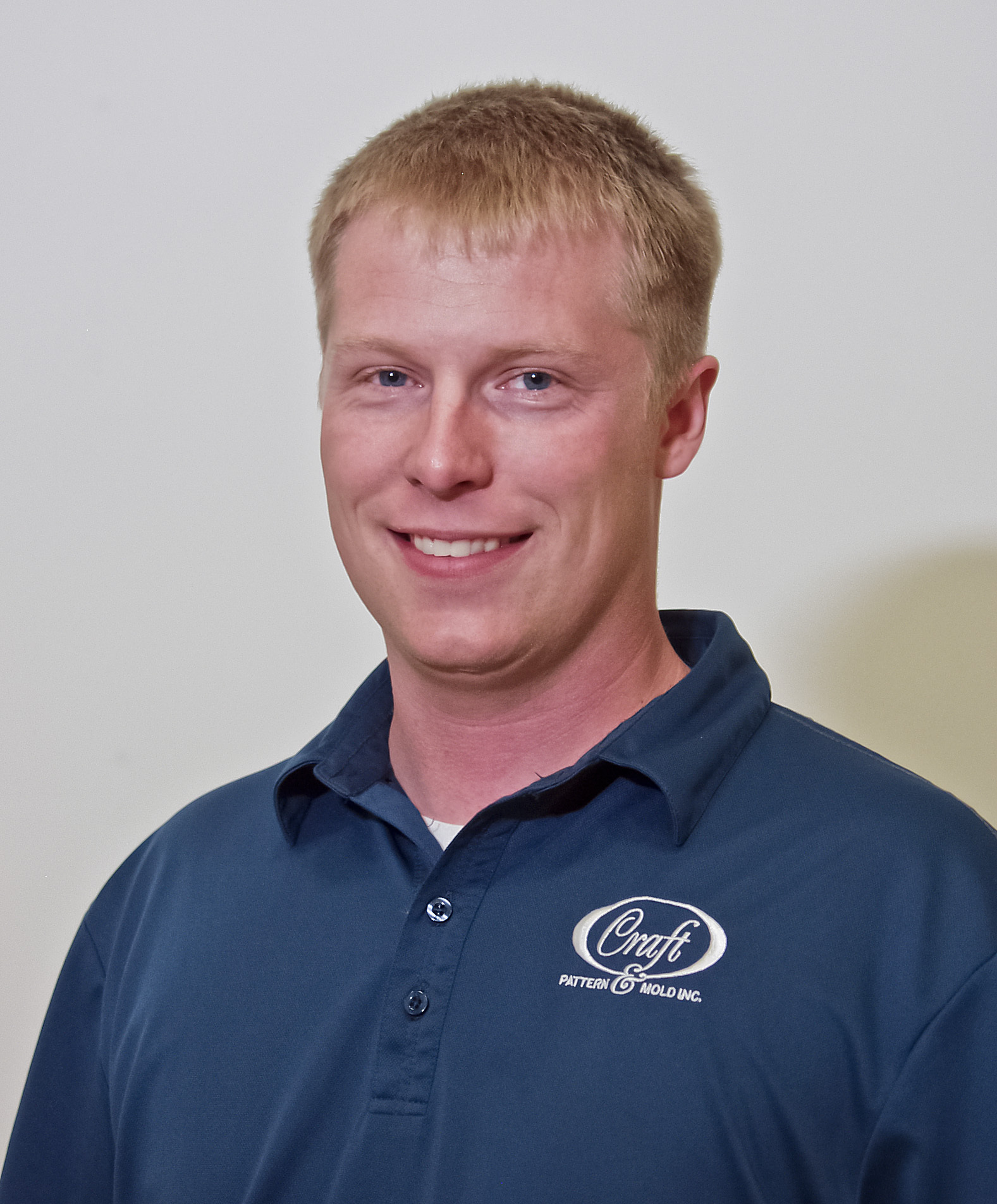 Purchasing / Estimator
Ben received his degree in CNC Machining from Ridgewater College in 2002. During college he interned with a company that machined race car engines. He started with Craft Pattern as our delivery driver and quickly moved in to the shop to create SLA's used in silicone molds for cast urethanes. He left for a short period of time to work as a CNC machinist for a machine shop that built agriculture parts. He was asked to come back to Craft as the Product Development Estimator because of his exemplary work in the past and is now using his skills to help with our secondary operations and in sourcing special tooling needs.
Ben@CraftPattern.com
Kurt Lemke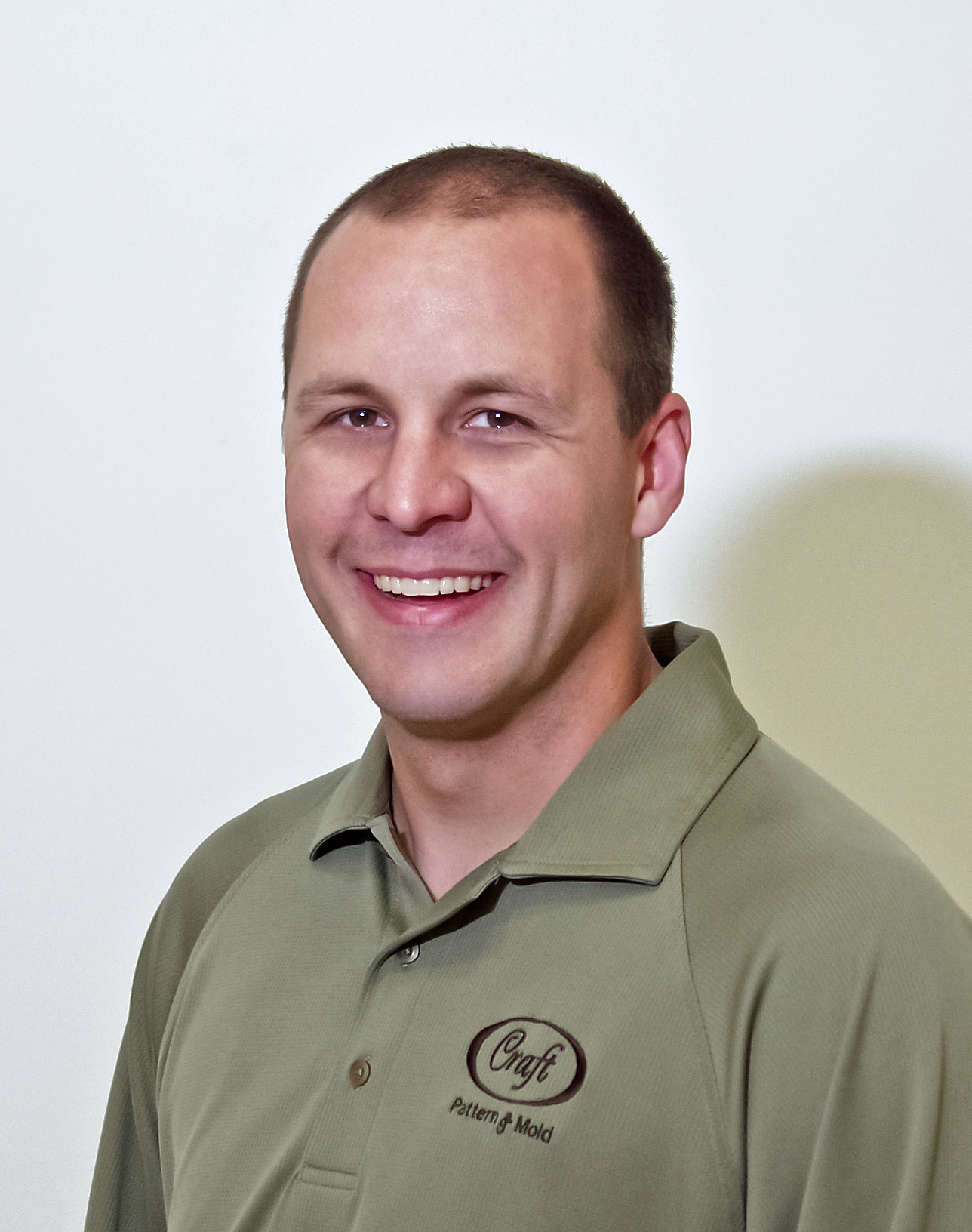 Project Manager
Kurt started as a machinist in 2000 working on patterns, injection molds, wax molds, models, secondary machining, plastic and metal parts, jigs and fixtures, and vacuum, compression, and fiberglass tools. In 2001 he completed his AAS machine tool degree. He started with Craft Pattern in 2002 as a machinist and as the demand for quality increased he moved into the newly created position of Quality Manager in 2009. He has also completed his B.S. in Applied Management and received a Carlson Certificate of Quality in 2009.
Kurt@CraftPattern.com