Prototype Metal Castings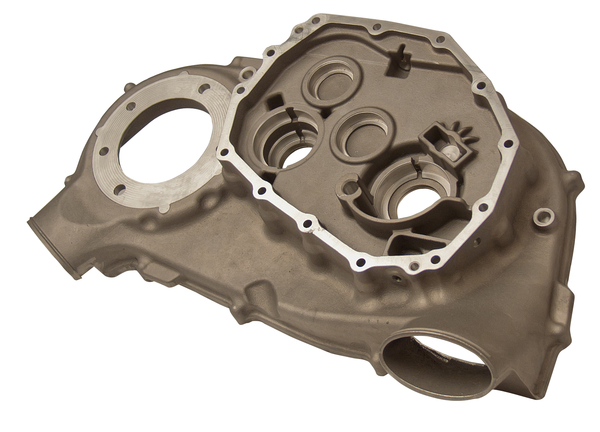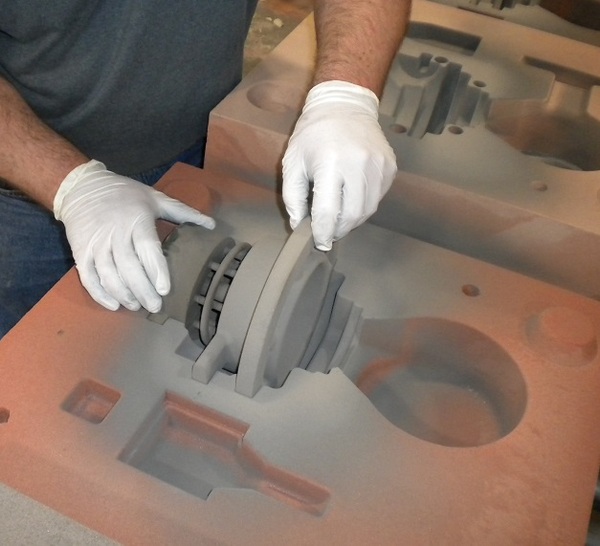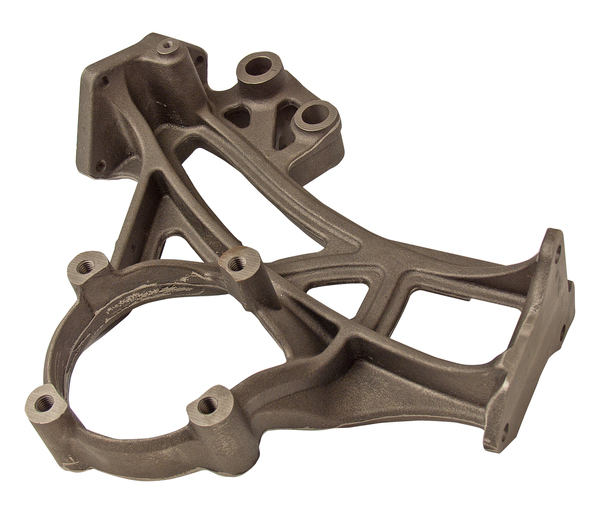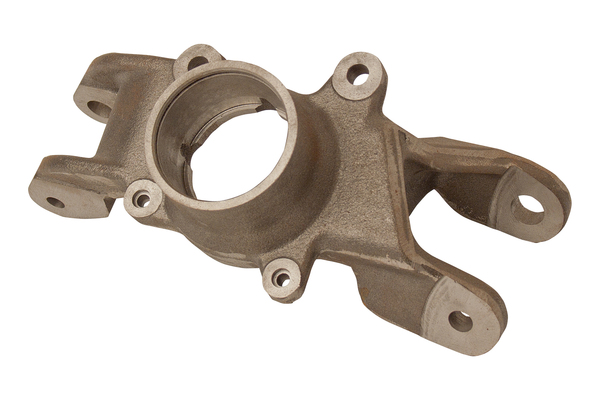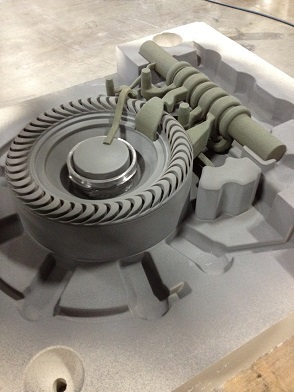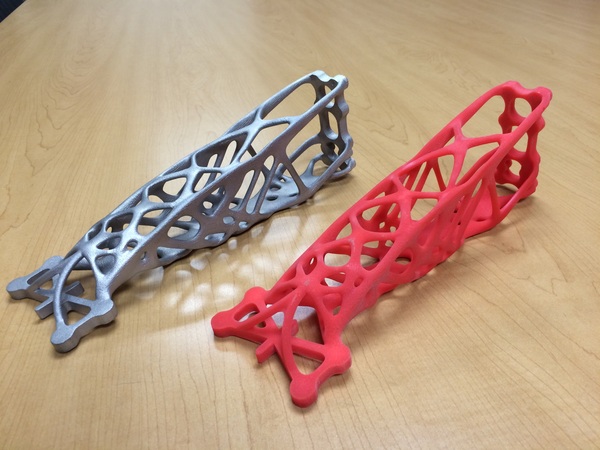 Prototype Metal Castings
Seasoned tooling professionals utilizing state-of-the-art software and manufacturing processes produce a variety of cast metal prototype parts using the sand and investment casting processes. We produce high quality metal castings poured with modern production grade materials.
Metal alloys include:
Grey, ductile, and austempered ductile iron (ADI)
Ductile Ni-resist (A439)
Silicon moly irons (Si-Mo)
Solution Strengthened Ferritic Ductile Iron (SSFDI)
Carbon, stainless, and tool steels
Non-ferrous - aluminum, zinc, brass, and bronze
Sand Cast Metal Prototypes
We manufacture prototype "soft tooling" and utilize "patternless" 3D printing technologies to produce molds and cores for use in our sand casting operation. Our on-site ferrous and non-ferrous melting operations are strictly controlled to ensure molds are poured with the proper specified casting alloy.
Prototype tooling is designed and produced using customer supplied 3D CAD files. This "soft tooling" is capable of producing molds that can be poured out of both ferrous as well as non-ferrous materials. Typical prototype tooling and casting lead time is 2-3 weeks, but expedited service is available upon request.
We also offer toolingless or patternless casting options. Using our ExOne S-Max sand printer we can print sand molds and cores to reduce lead-times, produce complex casting geometries and "one-off" prototypes in an accelerated timeline.
Our on-site metal casting facilities are capable of pouring ferrous castings up to 1,000 lbs. and aluminum castings up to 250 lbs. Secondary machining operations are used control critical features and part dimensions.
Investment Cast Metal Prototypes
Investment castings are an excellent choice for small, highly detailed prototype parts. Castings can be produced using soft tooling or by utilizing 3D printing technologies to produce parts directly from a 3D CAD file. (i.e. patternless casting)
Investment casting is an excellent choice for smaller, highly detailed prototype parts. Castings can be produced using soft tools or directly from a 3D CAD file depending on the scope of your project. Delivery of raw castings is typically 1-1/2 to 2 weeks and machining may or may not be needed to control part specific tolerances.